Data of people with disabilities being added to the Census Bureau is crucial. The Census Bureau will collect the data to make statistics for America to see how disability is handled in the 50 states and additional territories. The statistics about American citizens will make way for government programs, laws and policies.
With the 2020 election, it is crucial now than ever to be added. The statistics will show where the voices of American citizens lie and how loud they are.
#CensusChallenge
Breaking News
Join the National Disability Rights Network (NDRN), Disability Rights Education & Defense Fund (DREDF) and The Arc for on March 18 and April 8 for Day of Actions to spread the word about the census across the disability community. Be sure to use the #DisabilityCounts2020and #2020Census hashtags!
https://drive.google.com/drive/folders/109lggzSibZIX_s3arvKDY8YR7ACKYXaw?fbclid=IwAR2Oa3e9tUfF67k-2st1XjdrPYPEmL0vFzVGOgoZmRCQhO9PyxACeor248c
Important Dates
The 2020 Census Paid Media Campaign will occur in three phases:
1. Awareness/Education Phase (Jan. 14 – March 12): Builds immediate awareness and provides educational information about the 2020 Census.
2. Motivation/Participation Phase (March 13 – May 20):Inspires and motivates the public to complete the 2020 Census questionnaire online, by phone, or by mail.
3. Reminder/Nonresponse Follow Up (May 13 – June 28):Continues to remind people to respond to the 2020 Census and to support census takers as they go door-to-door to count households that have not yet responded.
The 2020 Census will officially begin January 21 in Toksook Bay, Alaska, a remote fishing village located on the Bering Sea. Director Dillingham will be on hand to count the first person. Also known as the "first enumeration," local census takers get a head start in rural Alaska when the ground is frozen, allowing for easier access to remote villages. Advertising in remote Alaska began in mid-December to provide awareness that census takers will soon visit villages to count the people who live there. Beginning in mid-March, households can respond to the census online by phone, or by mail.
New Job Openings
The U.S. Census Bureau is ramping up its national recruiting efforts to hire up to 500,000 temporary, part-time census takers for the 2020 Census in communities across the country to reach its goal of more than 2 million applicants.
The positions offer competitive pay, flexible hours, paid training, and weekly paychecks. To determine the pay rate in a specific area, learn more about these positions, or apply for one of the temporary jobs, visit 2020census.gov/jobs.
Census Resources
Why the Census Matters for People With Disabilities: A Guide to the 2020 Census Operations & Challenges – National Disability Rights Network
An Accessible 2020 Census: FAQs by the Disability Community About Census Operations – National Disability Rights Network
CensusCounts
NDRN

Census 2020: Gear Up for Get out the Count (Webinar)
An Accessible 2020 Census: FAQs by the Disability Community About Census Operations
The Arc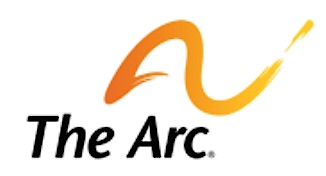 Our partner The Arc has created resources on how to add your data to the Census Bureau.
Census Fact Sheet (ENGLISH) | Census Fact Sheet (SPANISH)
Videos:
English: https://youtu.be/3mtLWiNihvo
Spanish: https://youtu.be/J6b9rRXjzEg
2020 Census
was last modified:
April 1st, 2020
by